WORLD BASEBALL CLASSIC RECAP: ITALY VS PUERTO RICO
Even with only one game on the Mar. 13 schedule, the World Baseball Classic still managed to provide us with plenty of drama.
Alex Maestri, Anthony Rizzo and Carlos Rivera can be thanked for that. With elimination on the line, Italy and Puerto Rico squared off in one of the better games of the 2013 World Baseball Classic.
One side started hot, the other made a furious comeback and, when it was all said and done, only one kept its WBC championship dreams alive. So which team came out victorious? Let's find out.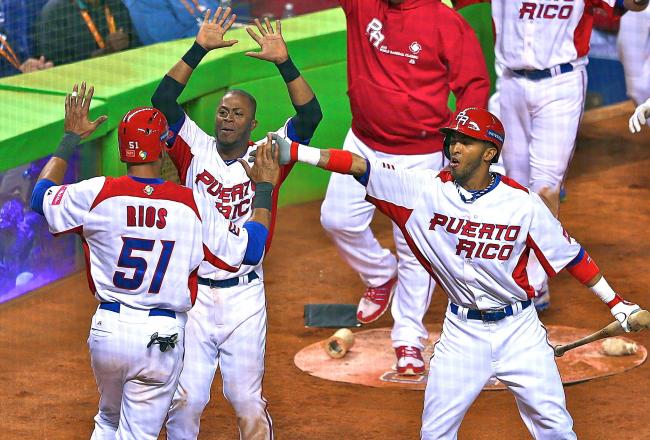 The game started as a pitcher's duel between Italy's Alex Maestri and Puerto Rico'sGiancarlo Alvarado.
For more than four innings, the two pitched their way out of jams and kept the game scoreless.
After allowing two batters to get on in the first inning, Alvarado forced Chris Colabellointo an easy groundout. Maestri followed that up by recording three consecutive outs after an Angel Pagan double opened the inning.
That was the trend for the next three innings, as both pitchers managed to get themselves out of jams.
In the top of the fifth, however, the Italians gained momentum. After a controversial catcher's interference call put runners on first and second, Chris Denorfia singled to right and loaded the bases.
With Alvarado reeling, Puerto Rico brought in Xavier Cedeno. With Chicago Cubs first baseman Anthony Rizzo at the plate, Italy cleared the bases.
Rizzo found a gap in deep right center and put Italy up 3-0.
Puerto Rico managed to get runners on first and third during the fifth inning, but Chris Cooper got the Italians out of the jam.
During the sixth, however, Italy wasn't so lucky. Carlos Rivera was forced into a fielder's choice, but Yadier Molina managed to score after Anthony Granato committed a throwing error.
Up until the eighth inning, Italy remained ahead 3-1.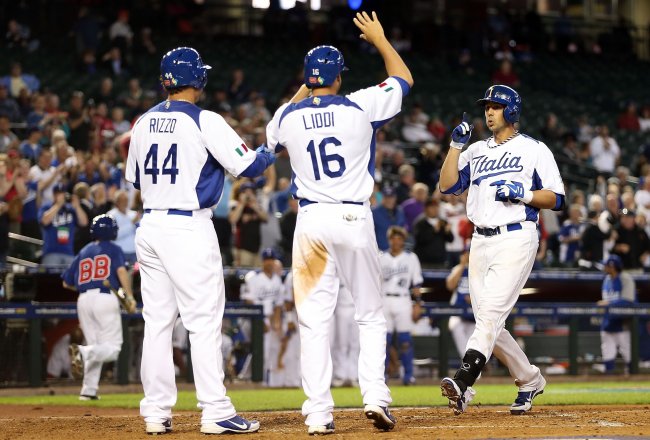 With Puerto Rico down to their final six outs, the favorites finally struck.
After Carlos Beltran walked to open the inning, Molina belted a single to right and moved Beltran to third base. From there, it was Mike Aviles who grounded into a fielders choice to make it 3-2.
Two batters later, Carlos Rivera hit a sacrifice fly to tie it up at 3-3. Suddenly, it appeared as if extra innings could be in store—until Alex Gonzalez stepped up to the plate.
Gonzalez hit a slow roller to the shortstop and beat out the throw for an infield single. Alex Rios alertly never stopped running on the play and scored from second base to make it 4-3.
Puerto Rico used three more pitchers to close it out.
With the win, Puerto Rico is still alive. It will play the loser of the U.S. and Dominican Republic on Mar. 14.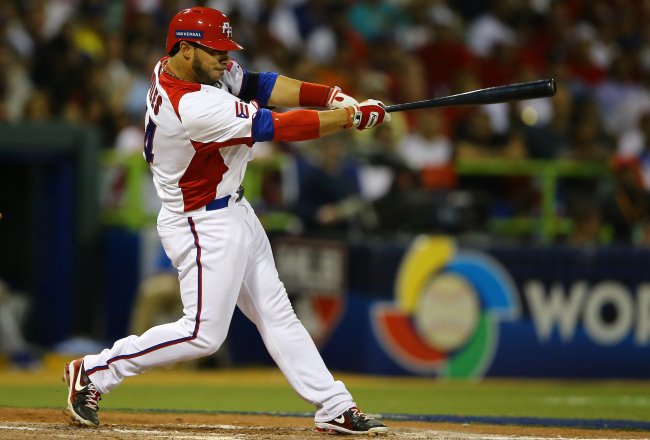 Italy has been eliminated.