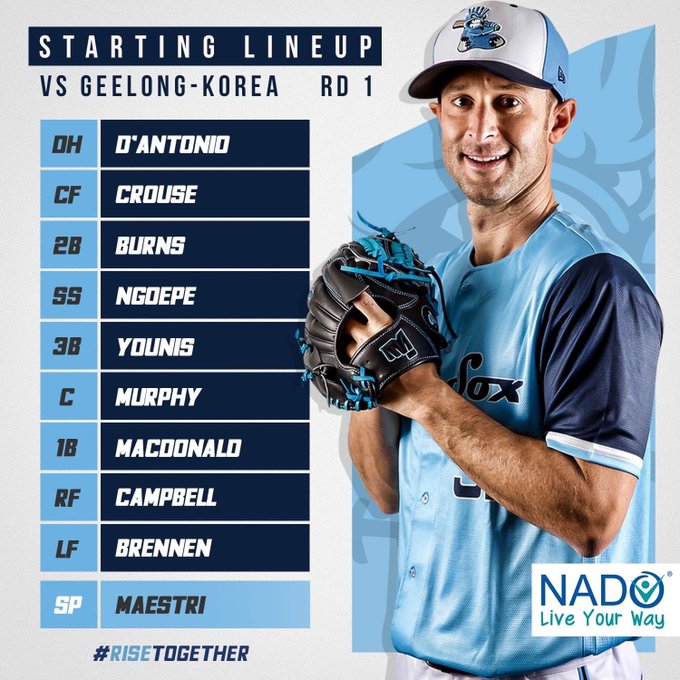 Team Italy and Sydney Blue Sox pitcher Alessandro Maestri threw five complete innings and allowed just one run on two hits with two strikeouts in the Australian Baseball League (ABL)opener against Geelong-Korea at the Geelong Baseball Centre on November 21, 2019. Leaving the game with the contest tied 1-1, Alessandro Maestri was denied his first victory of the 2019-2020 season as Geelong-Korea won in extra innings 2-1.
Team Italy and Canberra Cavalry shortstop Gavin Cecchini hit from the three-hole in the lineup and went 3-for-4 with two doubles and one run scored in the ABL opener against the Melbourne Aces at the Fort at MIT Ballpark in Canberra on November 21, 2019. Cavalry starting pitcher J.J. Hoover, who has seven years of MLB experience under his belt, picked up the win in the 8-4 triumph. Both Gavin Cecchini and J.J. Hoover are using their experience in the ABL as an opportunity to re-establish themselves as valuable players in MLB.
Keep up on all the ABL action by clicking HERE. Follow the games as they are streaming live by clicking HERE Forza #Italia!